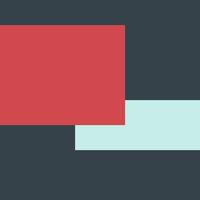 innerChat
$0.99
innerChat Description
・ Grit
・ Desire
・ Interest
・ Health

I have indulged in the communication with the outside world, but ignored my heart. Sometimes, constructing a dialogue between myself and my heart for a while peacefully, make me feel good …

・ Chat with "Health", stay up late and irregular diet, really did harm to my own body, and now I often encourage my body to work better and be happy;

・ Chat with "Interest", I used to focus on my interests and forget everything around, they brought me happiness and fulfillment, but that was a long time ago. Maybe, they remember me still;

・ Chat with "Desire", there were a lot of desires to achieve, but along with the time, they mean nothing. Some of them were really daydreams, but not all;

・ Chat with "Grit", often profound self-criticism, did I really do my best? …

Maybe there's something more worth chatting with in your heart, you define …

Disclaimer:
The original intention of this app development is to share the lifestyle of my inner dialogue, and that perhaps can help the users know more about themselves, love themselves more, so as to love life more. Therefore, this disclaimer asserts that the developer of this app won't be held responsible for any problems caused by improper use.
More Information
Language:

Chinese

English

More