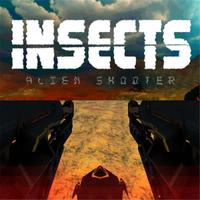 INSECTS Alien Shooter
Not Available
Removed
from the App Store
INSECTS Alien Shooter Description
Delve into the nest of alien insects and save the human race. You're the only one who can get it, everyone else failed.
After hibernating centuries alien insects have come to the surface to feed on humans. You are the last defense between them and us. Get destroy all !!
How much will be able to survive in this awesome game AAA FPS? Prove it by uploading your score to the scoring systems online. Play against your friends !!
Download this game for free and enjoy anywhere with your mobile phone and tablet. It's awesome and it's free !!
Game Features:
Completely free.
-Graphs Incredible.
-Realism End.
-Effects Impressive sound.
'Good response in mobile medium and high.
'A real 3D shooter in only 13 megs!