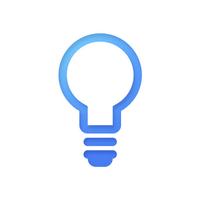 Instabit - Live Tech Support and Homework Answers
Free Get
Screenshots for iPhone
More Screenshots for iPad
Instabit - Live Tech Support and Homework Answers Description
Instabit – Homework Answers / Help Math, Chem, Physics via Live Video. Got questions? We have answers. It is fast and it is free.

Ever wish you could have a magic genie you could call upon any time you needed help? Any time you need help with school, your business, or life in general? Well, now we can all have a LIVE genie in an instant (well, in under 10 seconds). Before you know it, you'll be face to face with someone who can help you with anything you want to know. It's crazy fast and -- even crazier -- FREE.

Here are some things in which our genies can teach / tutor you, all live via Skype like video lessons:


School subjects you can learn:

• Math (Calculus, Precalculus, Algebra 2, Trigonometry, Geometry,
Algebra 1, Prealgebra, Elementary school math)

• English (Essay help, College essay assistance, Essay grading,
Vocabulary, Reading Comprehension, Writing, Grammar)

• Sciences (Biology, Chemistry, Physics)

• History (US, European, World, Government)

• Foreign Language (Spanish, French, Mandarin)

• Organization / homework help


Test Preparation:

• SAT prep, ACT classes, SAT Subject Tests

• SSAT, ISEE, HSPT

• GRE, GMAT, LSAT, MCAT

• Get an answer to any random question you have from a test prep
course you're taking!


Random other stuff you can accomplish on or with Instabit:

• How to troubleshoot / fix your computer

• Expert assistance with online services, such as Facebook, Snapchat,
Instagram, Twitter, or Whatsapp

• Understanding the who / what / where / when / why of any current
event

• Chat about any random factoid you've been hankering to know!



All You Can Learn:
----------------------

Whether it's just asking a quick question or starting something from scratch, we're here to help. Instabit is a platform on which anyone, anywhere can acquire bits of knowledge by connecting to a live instructor who possesses that knowledge. Want to learn about subject-verb agreement? We've got you covered. Want to learn everything there is to know about triangles? We've got you covered. Not precisely sure how to categorize your problem? We've still got you covered.

As an Aladdin, all you need to do is to rub the magic lamp, and instantly your genie will be summoned to help you.



All You Can Teach:
----------------------

Want to make some money, or just plain like helping others? Be a Genie.

Learn all you need to know about a particular bit of knowledge, then teach it to others. No prior knowledge needed--just the willingness and desire to learn. And to pass that knowledge onto others.
Instabit - Live Tech Support and Homework Answers 1.8 Update
This version (v1.8) has the following updates:
1 - Profile pictures now display in lists and during calls
2 - Toggling between roles is now easy on each screen
3 - Email address can now be changed / updated within the app
4 - Flagging / reporting is now possible (...with a display of how many times a user was flagged)
More