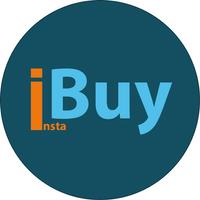 InstaBuy & Exchange
Free Get
InstaBuy & Exchange Description
The Instabuy and Exchange app is a package full of features that allow you to easily post, review, search and like items for sale. Product detail pages provide useful product information and allow you to share products with your friends via social networks.
With our app, you can:
- Post quickly a new item for sell via camera or gallery.
- Manage your favorite articles list.
- Advanced and fast search for new items.
- Have contact with other users for more details about their products and the purchase procedure via in-app messaging or by calling.
- Send and share items with friends via Facebook.
- Search for the articles you like using multiple searching categories.

Important Note Regarding Permissions :
Please note that the Instabuy and Exchange app requires access to the following services to operate properly:
* Camera: This permission is for posting a new article, whether you can choose to take a new photo or load one from gallery.
* Location: Location permissions are used to assist customers in searching for posts near their current location as long simplifying determining your item's address.
* Phone: This permission is used when you decide to contact another user using the phone dialer.