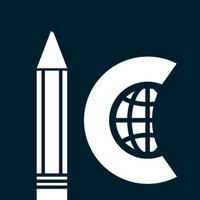 Instaclasses
Not Available
Removed
from the App Store
Instaclasses Description
Instaclasses is a one-stop solution for education. Creating global staffroom and classroom with biggest library. It is a educational network cum market place for likeminded people in education and training industry.



INSTACLASSES FOR TEACHERS:

Teachers can divide their followers into batches and facilitate tuition centers with online timetable management, and maintain fees register, attendance register for each batch separately and further sell notes, sell homemade tutorials, take test online, post assignments, give homework and above all remain connected to other teachers, students and parents across the globe. Further teachers have full access to Global Staffroom where they can stay in touch with same subject teachers around the world in an e-staffroom.



INSTACLASSES FOR STUDENTS

How many times you loose your assignments or run to Xerox shops for notes?
Why worry when you have Instaclasses.
Be a part of biggest education network where you can follow your teachers, add yourself in a batch, connect to students across world, buy notes and tutorials from the whole new marketplace by teachers, manage your timetable and get notified for any change in timings.
It's not just this, but with Instaclasses you can now stay connected to alumni's for lifetime. Connections once made should never be lost.
We are InstaClasses, uniting the education world.



INSTACLASSES FOR PARENTS:

Fed up of calling teachers for your child's report? Why call when you can just know everything in one click. Stay connected to teachers and get instant reports for attendance, fees and MCQ tests. Find the best tutor in your locality with true reviews and rating and buy the best study material directly from the tutor you know.
Also, stay connected to teachers and parents across the globe, dig into latest education trends and be a part of fastest growing education network.
Digitalize the whole industry experience with InstaClasses, uniting the education world.
Instaclasses 3.2.2 Update
Enjoy our latest update where we have fixed some bugs and improved our app to provide you a seamless shopping experience
More