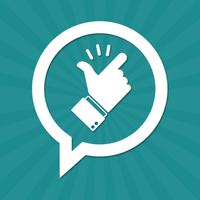 Insta-Deal
Free Get
Insta-Deal Description
The Insta-Deal App connects people to businesses and brands offering great daily deals, like never before!

Insta-Deal is a truly unique daily deals App which notifies users about amazing deals close by, which they are interested in. Even better, these "Insta-Deals" (short for "Instant Deals") are actually created by the businesses and brands themselves, so users find out about these incredible deals as they happen!

It works like this…

A business or brand creates an Insta-Deal and makes it live via the Insta-Deal App. Users who have favourited these businesses or brands, or if they have listed their home, work or other frequented addresses near to where an Insta-Deal is being offered, would instantly get a notification about it via the App.

Once in the App, users can view more information about an Insta-Deal, like where it is being offered and the business or brand offering it. The choice is then the users to take full advantage of, especially if it is a "limited time offer", or it is a "while stocks last" offer.

It's everything you want in a daily deals App…
- It's for everyone!
- It's FREE!
- It's all about instant deals!
- And, you get the deals you want!