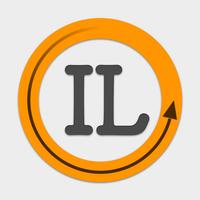 Invest-loop
Free Get
Screenshots for iPhone
More Screenshots for iPad
Invest-loop Description
No more guessing, or getting bad advice from real-estate agents! The Invest-loop app is a proprietary investment property analyzer that gives you a "Suggested Offer Price" based on how much money you have, and how much you want to make. The platform was designed to be simple and fun, allowing you to make adjustments in real-time, ensuring that you get the deal you want!

Built for EFFICIENCY:
- Flow through the app and evaluate properties in real time
- Make calculated offers based on each property
- Learn what you need to negotiate based on your exact scenario
- The app will help you understand investment property evaluation and make it FUN in the process!

Simply watch the "Invest-loop meter" move as you adjust the slider balls back and forth. You can also "Fine tune" your expenses and loan info to give you exact results! Once you are satisfied with the results, you can save the property scenario and email to your agent, or the listing agent directly to let him or her know what price you want to offer. Once you make the offer, the seller will likely counter you back with a lower purchase price. Adjust the listing price to match the counter offer and watch the meter move closer to your investment goal in real time. If the meter is not 100% Orange, then negotiate with the seller on the other slider balls until it is.

Pre-qualify for a loan in the app: In order to make sure you are getting the correct property analysis using Invest-loop, you can complete a loan application in which a loan officer will actually call you within the hour to give you the daily rate and talk to you about your scenario. You can give as little, or as much info as you want and there is no obligation on your part in any way.
Invest-loop 2.1.2 Update
Bug fixes and some polish updates.
More