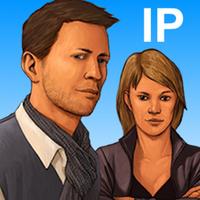 IP eTraining
Free Get
IP eTraining Description
IP issues have become an essential concern for companies of all sizes. Insufficiently protecting innovations can lead to rights infringements which can impact investment and even potentially the survival of the company.

With IP eTraining, discover the basics of Intellectual Property with Pierce Intel, your IP Detective. Experience his investigations as if you're in a TV series with many twists!

The fictional universe of the IP eTraining is based on a series of investigations. It is split into five episodes of 25 to 30 minutes, fitting easily into the working day.
Each episode is centered around a problem (a "crime scene") that the student must understand and analyse. This approach is particularly relevant for IP issues as they often arise in the form of problem within the company (disclosure of information, counterfeiting, hacking...).