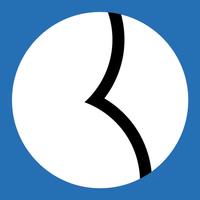 iPrompt
Free Get
iPrompt Description
HUGE SALE
ALL MODULES DISCOUNTED FOR LIMITED TIME
ONE MODULE FREE

Requires at least iOS 7.0

All the people-management skills you need, in one app. This is the stuff they don't teach you in management training courses.

Successful people-management is all about your actions and behaviour in a one-to-one meeting.
Management theory doesn't help you much; a goal-oriented plan does.

With this app you will be able to follow a sequence of steps to successfully guide you through any people-management interview, at a fraction of the cost of a traditional training course.

The sequences are designed primarily for managing employees, but they are also applicable to any other situation where your achievements depend on the performance of other people.

You can use these to "manage":
- Employees.
- People over whom you have no direct authority.
- Customers.
- Suppliers.
- Your manager.

The app provides a simple 6-step planned structure for achieving a successful outcome in each of 10 classical people-management situations.

In addition to the ten management modules, there are seven purchasable modules to teach you a range of skills and concepts which will enhance your performance in the people-management process. With these simple techniques, you have the "toolkit" for all your people-management needs.

You can purchase additional information, explanation, hints and tips to further enhance your performance. Effectively, this adds up to a complete training course in people-management.

After downloading the app for free, you can additionally buy and download individual modules as and when you need them or download three groups of modules at a discount.