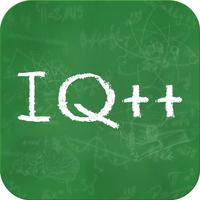 IQ++
Not Available
Removed
from the App Store
IQ++ Description
IQ++ is cleverly designed and developed with the aim of measuring your Intelligence level.

Game Instructions:
In this game, there are 4 categories i.e actress, actor, soccer and tennis. Depending on the category you choose, first you will be displayed 6 images. Then your iPhone device will randomly select an image from the 6 images that are shown on the screen. After the iPhone selects the image, 15 questions will be listed on the screen. These questions will help you to guess the right image that the iPhone has chosen.

Game Specifications:
Each category has 3 levels: For guessing the right image, you will be given limited time and attempts for each level.

•Level 1 will have SEVEN attempts in 90 seconds
•Level 2 will have FIVE attempts in 60 seconds
•Level 3 will have THREE attempts in 30 seconds

Depending on the number of attempts and the time you take to guess the image, your score will be calculated. You can share your scores on Facebook and Twitter wall.

Play now to test your IQ and proclaim the world about your smartness.
IQ++ 1.1 Update
- Compatibility with IOS 7
More