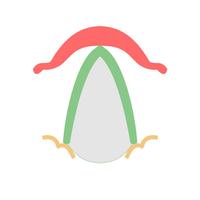 iRSI
$5.99
iRSI Description
This app aims to make emergency anaesthesia as safe as possible.

Rapid Sequence Induction of anaesthesia is a complex skill, which can be made even more complex when performed in non-theatre environments: in the Emergency Department, Intensive Care Unit and Pre-Hospital. In many of these environments, paper-based checklists are becoming more common and there is evidence that they are effective.

At the most simple level, this app acts as an electronic checklist prior to RSI, which can be quickly and safely run through concurrent with pre-oxygenation. But that is not all! - it also comes with several extremely useful features (which we have found useful in our routine work, even when not performing a RSI!):
- A clock to time pre-oxygenation.
- The "Roc Clock": an intuitive and useful timer which ensures your muscle relaxant has had time to work.
- Optional visible, audible and tactile reminders with the timers.
- A calculator for weight and height between metric and imperial.
- An ideal bodyweight calculator which generates ARDSnet compliant target tidal volumes.
- Paediatric calculators.
- Drug dose calculators for a variety of induction agents, commonly used muscle relaxants and sugammadex.
- Intuitive and easy to follow guidelines for management of emergencies

This app is invaluable to anaesthetists, emergency physicians, clinicians working in critical care and pre-hospital clinicians involved in RSI.

We hope that you enjoy this app and find it useful!
iRSI 2.0.1 Update
- Bug Fixes
- Improvements to layout
- Addition of a new checklist item to remind the clinician to check the Glasgow Coma Score (GCS) prior to induction
More