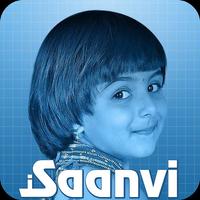 iSaanvi
$0.99
iSaanvi Description
Saanvi Technologies LLC was founded in January 2007 by Mr. Yashasvi Shankar , an engineer and a savvy business-minded IT professional.

Saanvi technologies is an IT Projects,Staffing, Training and Consulting Services Provider.

We are a Michigan Corporation based out of Farmington Hills (Detroit suburbs) MI,United States of America

Our staff augmentation and IT consulting services provide strategic IT support that is centered on developing staffing, solutions, and services plans that offer businesses on-demand solutions, while keeping their costs under-budget.

At Saanvi Technologies LLC, we believe that successful technology initiatives require four elements: Skilled leadership, excellent communication, Access to specialized IT Talent on demand, Flexibility to adapt to changing market conditions.

" iSaanvi" will keep you connected with Saanvi always !..on the go..anywhere in this world. You can browse the latest job opening, email or call us in no time.

Step 1: At Saanvi, our process starts with a detailed examination of project requirements. Our team works closely with the client to gain a full understanding of project scope, objectives, deliverables and time line.
We then recommend the staff augmentation solution that best compliments the schedule and budget. During this initial phase, we also develop detailed specifications for talent requirements taking into account both technical requirements and cultural fit factors.

Step 2: Strategic Sourcing

Once we have a firm understanding of the organizational goals and project objectives, we begin our candidate research phase. We start by searching through our vast network of IT professionals and continue that search using numerous industry recruiting sources to develop a pool of highly talented IT professionals

Step 3: Candidate Screening & Assessment

From this pool of leading IT professionals, we conduct reference checks and a thorough screening process to single out those select few individuals who are most appropriate for the specific project needs.

Step 4: Final Selection

We work closely with the client to arrange in-person interviews and provide any information needed to be sure the client receives the most talented and dedicated consultants for their needs.

Step 5: Quality Assurance

Our service process doesn't end when the consultant is chosen. We communicate closely with the client throughout the duration of the consultant's assignments to ensure all project needs are being met.
iSaanvi 2.2 Update
- Fix of bug in static pages like about us, contact us
More