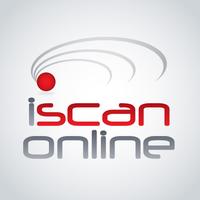 iScan Online Mobile
Not Available
Removed
from the App Store
iScan Online Mobile Description
iScan Online keeps your device from being the next hacking headline.  It gives both you and your IT department confidence that your device is vulnerability free, complies with PCI, HIPAA and other regulatory rules and does not contain any restricted information like credit card numbers. iScan Online also offers advance mobile device management features like remote wipe, remote lock, geo-location of your device, password policy management and more.  

Whether it is one device or you want to manage devices across an organization - all policies, configurations, scan and test results are available anytime, anywhere, from any device through the iScan Online cloud-based management portal with iScan Online's comprehensive reports. 

*** New In Version 2.0 ****

No registration required. Yes thats right. iScan Online is completely free to unregistered users. The basic unregistered version provides security scanning of the device and reports on vulnerabilities identified in the operating system as well as applications installed on the device.

MDM Compatible - Security scanning enabled with other MDM vendors installed.
MDM Optional - Administrators can decide if they want to deploy MDM features to the device via iScan Online's cloud console.
New User Interface - Completely redigned UI for ease of use.
New Results Views - All scan results have been redesigned with simplicity and helpful information to allow easy remediation of your device.

For customers with a current iScan Online subscription, the following features are available:

SECURITY SCANNING
iScan Online provides opportunistic scanning by leveraging the power of the cloud and a native mobile app. Scan one or thousands of devices in seconds and view the results with our centralized Cloud Console

-Vulnerability Scanning
Assess threats and vulnerabilities for OS versions, Applications and even detects if the device has been rooted

-Data Discovery Scanning (PAN Scanning)
Scan contacts for PAN (Primary Account Number) unencrypted cardholder data and eliminate the risk of a data breach

-Configuration Scanning
Audit your network and mobile configuration settings for security issues


CLOUD MDM FEATURES
iScan Online takes mobile security seriously and so do our customers. As BYOD is being increasingly accepted across the globe, iScan Online also includes numerous MDM features that that are required to successfully manage mobile devices connecting to networks and applications. Including:

-Remote wipe
When a device is lost or stolen the iScan Cloud Console administrator can send a command to remotely erase all data on the device and reset it to factory settings

-Remote lock
Devices can be instructed to lock immediately

-Locate lost or stolen device
Using the iScan Cloud Console, administrators can request geo-location of devices to identify their location at any time

-Scan devices on demand
Devices can be instructed on demand to scan themselves for security issues

GEOLOCATION & MANAGEMENT
Geolocation of devices is determined when a scan has been initiated or when requested by the administrator. Geographical coordinates are then mapped on the iScan Cloud Console dashboard.

Management of devices include the history of scan data, device management, user & license key administration.

NOTE: Continued use of GPS running in the background can dramatically decrease battery life.

Visualization of all endpoints across the organization including Windows, Mac OS X and mobile devices can be shown collectively or filtered, however you prefer to analyze your opportunistic scanning results.

iScan Online cares deeply about customer satisfaction. If you have any suggestions or encounter any problems using iScan Online feel free to reach out to us via support@iscanonline.com for a prompt reply.
iScan Online Mobile 2.3 Update