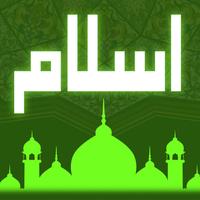 Islamic Quiz Trivia - Muslim History- Islam Basics
Free Get
Islamic Quiz Trivia - Muslim History- Islam Basics Description
Islam is a religion of peace and prosperity. Muslims usually pay so much attention to the Islamic education of their Kids. Here is an islamic quiz app with more then 150 authentic questions.

Game play is simple you just need to answer the questions and select correct option from given three options. If you don't know the answer simply skip to next question.

Once a wrong answer is given game ends and shows the correct answer.

This quiz have three tier of questions first easy questions are asked and gradually difficulty increases.

Some of the topics covered are History, Basic Faith, Quran , Sahabah, Teachings, and Laws.
Islamic Quiz Trivia - Muslim History- Islam Basics 1.3 Update