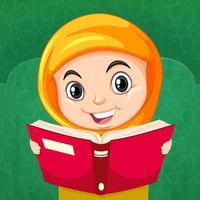 Islamic Stories for Kidz
Not Available
Removed
from the App Store
Screenshots for iPhone
More Screenshots for iPad
Islamic Stories for Kidz Description
There are ample of books available titled "Islam for Kids", Islamic Stories for Children or Islam for Children but the Delightful Stories for Children, based on Islamic Thought is different from all in many aspects. This book of Islamic stories for Children is written on the bases of Children´s questions about Islam. The writer has very effectively and thoroughly understood and addressed the questions arising in young minds about Islam. In this book the writer has explained some basic facts about Islam, enough for both the young and the old. This is fascinating kids book on Islam and is a novel approach by which the children can get the knowledge of Islamic history and religious education. In essence, this app is collection of amazing stories that have potential to socialise the children through lessons. It´s a Hand book for Children about Islam. So if someone is looking for valuable and useful book about Islam and kids, he is at the right place.


This book is in response to all the questions that you have in your minds about the practical side of Islam. We tried to address your queries in a simple yet interesting way that we hope it will enable you to not only understand Islam but also enjoy reading about it. It's natural for children to be curious about their religion and to know why they are expected to follow a certain faith. The questions might be simple but the answers sometimes are not that simple and it's the responsibility of the elders to satisfy the curiosity of the children in a way that leaves no ambiguity in their minds about the integrity of their faith. The aim and purpose of writing this book is to guide the youth in general, and Muslim youth in particular, in a way that they become true, patriotic and respectable citizens of the world. It is hoped that this book will be a valuable addition to the literature for children and that they'll be able to take guidance from it. It is also hoped that this book will provide basic information about Islam to children who may have certain doubts and vagueness about the faith they are following and are able to accept Islam with total sincerity and without any pressure.

This book has been extremely popular among children and parents. This is the only kid's book on Islam that has been published in many languages that are available on the Amazon. These Kids Stories consist of Inspirational Islamic Stories. Inspirational stories provide lessons and motivation to all readers around the world. We hope this App can provide benefits to all children and their parents as these best collection of narratives, Anecdotes, Islam Stories, Qur'an Stories, Prophet Stories, True Stories, and Interesting Stories based on Quran and Sunnah. This is a collection of inspiring tales and soul touching along with real life Islamic Stories that will provoke useful thoughts and all the confusion will be solved by reading these stories. This is the Best Islamic book consists of amazing material for parents and teachers as this is the best guiders and friends for everyone for their learning.

Enjoy reading our Short Islamic Stories of true happiness again and again to learn the realities of life, problem and solutions. Here you can read English Islamic stories and many other languages.  These Kids stories are equally interesting for Children, Youth and elder people too. All the stories have some very good lesson in it. Stories are on ethics on various Islamic topics based on children's questions about Islam. 

Download this application on your apple cell phones and tablets and select Language of your choice among English, Urdu, Arabic, French, Persian, Norwegian, Hindi, and Bengali. Please rate us in the App after the reading of these stories.
Islamic Stories for Kidz 1.0 Update