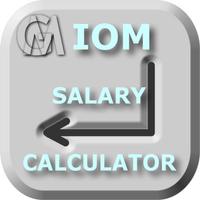 Isle of Man (Manx) salary calculator 2017/18
Not Available
Removed
from the App Store
Isle of Man (Manx) salary calculator 2017/18 Description
This is a very simple Isle of Man (Manx) salary calculator.

Simply enter your gross pay, your tax code (eg., if your tax code is 1250S enter 1250 in the tax code box) and select the payment interval before clicking the calculate button.

Only tax codes with the "M". "F" or "S" suffix are supported at the moment. If you have an "SB" code put 0 in the tax code box. The NT (no tax) and HR (higher rate) codes may be supported in the future depending upon how this app is received.

PLEASE NOTE that your use of this calculator is at your own risk and should not be construed as financial advice.