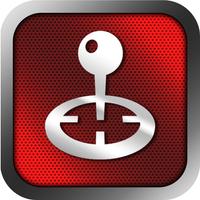 iTimex
Free Get
iTimex Description
APP 描述
1.可使用 GPS 定位,將解析出來的地址上傳到 i.Timex 伺服器,作為 i.Timex 的考勤數據。
2.可在線查看本用戶的所有打卡記錄和次數。
3.使用本 APP 打卡時,如果當前環境沒法連接網絡,本 APP 可以記錄下打卡時的經緯度和時間,待用戶回到網絡暢通的環境時再自動上傳至伺服器;並且查看記錄時會註明(延時 XX 小時 XX 分鐘)。
4.本 APP 定位,誤差值在 0 - 1km 之間(在中國大陸誤差值會在 600m 以上)。
5.暫只支持繁體中文版。

設備要求
1. iPhone 3GS, iPhone 4, iPhone 4S, iPhone 5, iPhone 5s, iPhone 6
2. iOS 6.1 以上

使用說明
1.使用本 APP 軟件時必須啓用定位服務,並且不能在啓用飛航模式情況下使用。
2.註冊:第一次安裝完該軟件時,需要使用 i.Timex 的員工帳號和密碼註冊,將用戶和手機綁定。 域名請填上裝有 i.Timex 的外網 IP 地址或域名。例如:szbtdemo.dipmap.com。端口爲伺服器端路由器映射所開放的端口。
3.註銷:當用戶更換手機時,需將使用之前綁定的手機註銷一次,等相關人員審批後方可使用新手機重新註冊此用戶。若之前的手機丟失,請在伺服器端用 i.Timex 單機版,在員工管理界面中將該用戶的 MAC 地址清空。
4.打卡:點擊打卡,首先會解析當前所在位置;若解析成功,會顯示地址並詢問是否上傳到伺服器或跳轉到地圖查看打卡位置。若分析失敗,則會詢問是否記錄當前經緯度,以便下次再上傳到伺服器。
5.查看:可查看該用戶之前所有的打卡記錄(包括用卡機打卡的記錄),並按年月日三種查看方式分開統計。

Description
1. User's position is determined via GPS and uploaded to the i.Timex server as a time and attendance record.
2. User may access their time and attendance records using this app.
3. If the network connection is unavailable when the user attempts to clock in, the time and position will be saved and uploaded to the server subsequently when network connection is available, and the time delay in uploading would be noted in the records.
4. Error rate of the position is between 0 - 1000m (more than 600m in China).
5. Currently available in Traditional Chinese only. English version will be available soon.

Device Requirements
1. iPhone 3GS, iPhone 4, iPhone 4S, iPhone 5, iPhone 5s, iPhone 6
2. Requires iOS 6.1 or later.

Instructions
1. Location Services must be turned ON and the Airplane mode must be turned OFF when using this app.
2. To register: register with your staff ID and password to link your account with your mobile phone. For the domain field, please fill in the external IP address or domain name of the machine with i.Timex installed e.g. szbtdemo.dipmap.com. Please use the port number of port opened for router mapping at the server end.
3. To deregister: when changing mobile phones, deregister with your linked phone to unlink your account with your phone. Once your deregistration has been approved, register using your new mobile phone. If you have lost your phone, please delete the MAC address of your account on the Staff Management of i.Timex at the server end.
4. To clock in: tap 'Clock In' and the app will locate your current position and display the address. You may now confirm the clock in by uploading the data or jump to a map to view your current position. If the Internet connection is not available, you will be asked whether or not you wish to save your current position for uploading at a later time.
5. To view records: you may view all of your time and attendance records including clock ins/clock outs recorded via a card reader. Records can be filtered according to year, month and date.