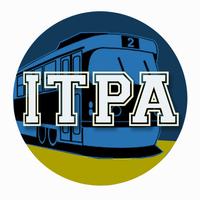 ITPA
Free Get
ITPA Description
The ITPA [Informed Traveler Program Application] is a project currently under development at The School of Computer & Information Science at Florida International University, by the High Performance Database Research Center (an NSF Funded Research Center). The goal of the Project is to allow users of the application to use the latest in Multi-Modal Transit Way-finding to assist in the daily commute to and from the Florida International University Campuses and the Greater Miami-Dade County Metropolitan area. The application uses technologies developed at Florida International University to leverage the data which will benefit all users in their daily commutes. The current version provides many features to the end user to facilitate travel to and from the City of Sweetwater, FIU's Modesto Maidique and Biscayne Bay Campuses. The Application provides:

Trip Planning and Routing
FIU Shuttle Services Information
FIU and MDT Transit Information
FIU Parking Information
Sweetwater Circulator Service Information
and more...