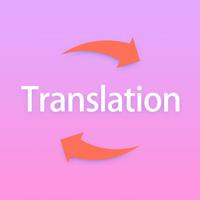 iTranslator
Not Available
Removed
from the App Store
iTranslator Description
Translation Assistant is intelligent speech recognition, speech translation into text translation cool techs!
Relying on the latest artificial intelligence technology, high-precision image, speech recognition model, easy intelligent translation!
Daily study of spoken Japanese, travel necessary translation weapon! Let's try it!
[core functionality]
1. Text translation: precise and authentic translation of English and Japanese!
2, photo translation: take photos to identify the translation, photo album translation of any choice; photo-click translation, travel, reading Japanese learning, high-efficiency translation weapon.
3, speech translation: the latest artificial intelligence technology, high-resolution human voice recognition to text translation!
A necessary translation assistant for Japanese tourism / Japanese learning.
[use help]
1、 How do I switch between transliterations? (how to change English > Japanese into Japanese > English)
You can switch languages by simply clicking on the "interturn icon" of the two language buttons.
2. How to collect new words in Japanese?
Click the "pentagram" button of the input box to collect and save in the collection record.
3. How to operate Japanese photo-taking translation?
Click the photo translation button in the lower right corner > take a photo of the content that needs to be translated > Select the text language in the picture, and click the "one-key translation" button > successful translation!
PS: photo recognition translation, the default recognition of the picture language, can be set in the British heart, set.
4. How to operate Japanese phonetic translation and conversational translation?
Click on the corresponding voice translation button, and begin to speak. After that, you can complete the human voice content recognition and translation.