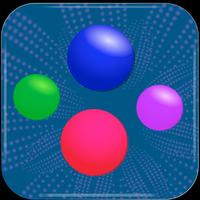 It's Raining Circles
Not Available
Removed
from the App Store
It's Raining Circles Description
Incredibly addictive...highly entertaining and a most captivating gaming experience.

It's Raining Circles drops circles of raindrops for you to catch as they fall from the sky.

Match the raindrop color to the color bar at the bottom of the screen. Tap the raindrop circles on the edges of the screen to change the color of the bottom bar.

It's as simple as that and it's great fun. See how good you can get stopping the circles of raindrops!

-Share on Facebook
-Share on Twitter
-Global Leaderboards through Game Center

DOWNLOAD It's Raining Circles today.

Test your skills because you need to be quick. It starts slowly, then gets harder just after a few seconds! Prepare yourself for some fast paced fun! How many raindrop circles can you catch?

Another great game brought to you by Follow What Works LLC. Check out our other offerings.