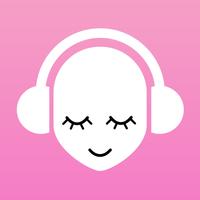 IVF Relax
Free Get
IVF Relax Description
Feeling stressed & anxious during your IVF cycle? These FREE Guided IVF Relaxations will reduce your stress & help you to keep calm through every stage of your IVF cycle. Created by an IVF Mom, who's done more than 10 IVF cycles!

These IVF Relaxations cover every stage of your IVF treatment, plus extra relaxations for IVF stress like sleeping during IVF, financial pressures, the emotional rollercoaster of fertility treatments, working during IVF and more.

Use the app before and after IVF procedures, at home, at work or wherever you need support to get through the tough days of fertility treatment.

Check the App Store for more IVF Relaxations as they are released or email us at hello@ivfrelax.com with specific ideas to reduce your IVF stress.