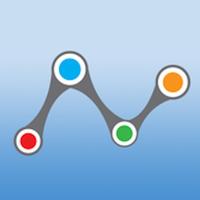 Jaga
Free Get
Screenshots for iPhone
More Screenshots for iPad
Jaga Description
Jaga is corruption prevention application that encourage transparency on public service and national asset management. Jaga involve citizen to oversee, suggest improvement, and report error. Jaga also promote and involve government to follow up any input from the people.
Jaga 5.0.23 Update
MISSING LYRIC
It's been a long time since I came around
Been a long time but I'm back in town
Been 4 months since my last updates, so can we make it a new 'Hello!' in 2019?
At least I can say that I've tried… and no, I'm not going to break your heart – like one of your favourite singer did in her lyric.
---
You know what's good from being away for a little while, let me tell you:
+ NEW LOOK
I'm about to give you a fresh new look - do you realize how much I have change? UI/UX is optimized and now more convenient for you. Simpler, with a new landing page and new home screen to easily navigate from one page to another. Oh, I can't wait until you experience how easy it is and finally say 'I love this!'.
+MORE ASSERTIVE
To maintain a good communication and relationship between you and me, we need to become more assertive. Assertive? I will explain: I add 'Diskusikan' where you can discuss all of your concern, and whether me (you know I always do!) or someone else will pay attention and respond to it. Plus, you can trace back your discussion inside 'Diskusiku' and see what people are talking about inside 'Kumpulan Diskusi'.
+ PRIVACY, PLEASE!
No, I'm not mad. It just means you can choose whether you want to be seen as You or Anonymous – your choice. No need to be shy, but sometimes privacy matters!
+ HAVE YOU SEEN THE NEWS ABOUT RP. 80 JUTA?
20 mio, 80 mio, or you name it. As long as we keep you informed with the news about education, public health, and village fund (dana desa) in Indonesia with BERJAGA (Berita JAGA).
---
Does it sound good? This is not a sweet-talk after all.
To begin with, let's update to JAGA 5.0. Ready for a new change? Together – you, your thumb, and me – let's do more for a better tomorrow.
More