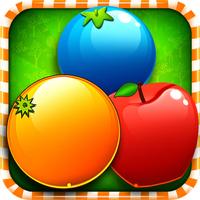 Jam Farm World Connect
Free Get
Jam Farm World Connect Description
Switch the adjacent fruits.Make 3 or more with the same together to eliminate them.The backplanes will be eliminated too.Complete the goals showed on the top to win the levels before you run out of moves.
How to play?
The blue ice and black mud can only be removed by eliminate the fruit around.But if you do not eliminate the mud,the mud will infect the fruit around.
The props at the bottom,can help you win the game quickly.But it needs coins to use the props.Win one level but do not run out of the moves,you can collect coins.