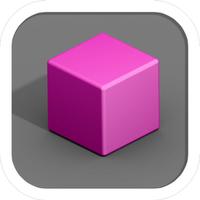 Jelly Cube Puzzle Game
Free Get
Screenshots for iPhone
More Screenshots for iPad
Jelly Cube Puzzle Game Description
Bored senseless many cubes? Tired of the same type of jelly? "Blurry eyes" lettering in the style of "our offer - the best"? Actually, it turns out that this is the jelly must be removed in a couple of minutes?

Jelly Cube Puzzle - it's cool, fun and, most importantly, useful for your mind! Try it - you will understand!

You may ask: "Why do I need a Jelly Cube Puzzle, because the cubes in the web - a dime a dozen?" Our Puzzle - special. We are sure: you do not just have heard something like that, but it's true!

It is incredibly simple to operate. We do not need any additional skills: only finger dexterity - and your cubes will move in the right direction.
It's interesting. Unlike many cubes and jelly, this puzzle is the highlight. To win is not enough to use sleight of hand. Looking for UM, smart, observant!
In Jelly Cube Puzzle very nice design. Agree, many do not like the haunting, vivid, bright interface. In our life and so many colors to add extra eye irritants. Cubes in Jelly Cube Puzzle are pleasant shades.
And one more thing - music. On it is written Talmud information. Still, most developers prefer to insert into jelly tunes that hour cause a desire to (sorry) to break the phone. Music in our puzzle calm and unobtrusive.
   
YOU Thinking?

Why would "pollute" the phone the next puzzle, which will be forgotten in an hour or two, and even spend time on it?

Let's imagine for a moment how you spend your day? Coming to the subway and then a bus, then sit in a queue waiting for any help ... And what you're doing all this time? Uninteresting flipping magazine or browsing the news sites "out of habit"? But you can spend your time not only interesting, but also useful (for IQ). How?

Download the app and play Jelly Cube Puzzle!

Object of the puzzle is to build blocks of different colors in its place. Moving the cube with your finger, you can easily change its location. BUT ... not so simple. The essence of the puzzle - to collect the necessary figure for some time! The experience will help you in this, but every new round - another job. Do you dare to test your own skill and shrewdness ?!

Jelly Cube Puzzle - an application for those who are gambling, foresight and savvy!
Jelly Cube Puzzle Game 1.0.2 Update
This update is signed with Apple's latest signing certificate. No new features are included.
More