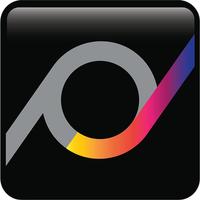 JobPose
Not Available
Removed
from the App Store
JobPose Description
Get the job you want fast. Download app, upload a selfie, start applying for hundreds of jobs in minutes. Easy and fast! Receive instant job notifications, set-up interviews, find jobs close to home... all in one app.

This is the future of the hiring process. No more clunky databases. No more endless applications.

With JobPose, you get to:
+ Build a free profile and find a job
+ Search for jobs that are hiring near you
+ Connect with the best opportunities with our unique matching algorithm™
+ Schedule interviews with your potential boss in seconds
+ Access a database filled with thousands of job opportunities

EMPLOYERS! This is for you too :) JobPose is free of charge and will allow you to:
+ Access to amazing candidates that will bring your business to the next level
+ Simplify the tedious hiring process by swiping through candidates
+ Schedule interviews with candidates right within the app
+ Save great candidates for future opportunities

JobPose has been concepted with the needs, user behaviors and time of the job seeker and the employer in mind in order to build a solution across all platforms that will be the go-to solution for anyone looking for a job or the right candidate.

Jobpose was created by a team of people from the staffing, technology, and media industries after seeing a need for smaller and midsized companies that did not want to pay headhunters and recruiters to screen candidates for them.