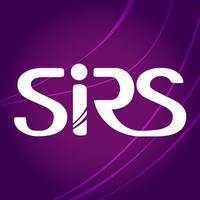 Jobs & Courses @SIRS
Free Get
Jobs & Courses @SIRS Description
The Singapore Institute of Retail Studies (SIRS) is a CET Institute of Nanyang Polytechnic. It was set up in January 2006 collaboratively between Singapore Workforce Development Agency (WDA) and Nanyang Polytechnic (NYP) to upgrade the skills profile and to raise the professionalism of the retail workforce in Singapore. As the National CET Institute (NCI), a pinnacle status for CET centres, SIRS provides training for Retail and Service courses under the Workforce Skills Qualifications (WSQ) Framework in a modular or full qualification basis. SIRS also operates a Career Service Centre to assist job seekers who are unemployed or employed in the non-retail industry seeking to acquire new skills through attending SIRS Retail WSQ programmes and switch careers into the retail industry.

About the Application

>> Course Information
Understand training programmes and courses offered by SIRS, course overview, calendar. Interested individuals can sign up for the classes available.

>> Career Services
Individuals can obtain information on job opportunities and seek employment assistance and guidance.

>> Contact Us
Check out the location of SIRS via address or location map. Contact SIRS via phone or email or enquires.
Jobs & Courses @SIRS 1.1.2 Update