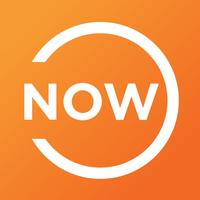 Jobs-Now
Free Get
Jobs-Now Description
There are a million jobs out there - and we can help you find the right one. The right job for you is the one looking for what YOU have. We find them for you and you apply from your phone. It's the perfect match.

Jobs Now is the only app that recommends jobs that match the qualifications on your Resume-Now resume so you can find the right job faster. You'll spend less time scrolling through spammy or irrelevant jobs and more time applying to the jobs you actually want. The result is you get past the ATS (Applicant Tracking System), get your resume seen by a recruiter, and get called for an interview!


Download Jobs Now for free:
• See your recommended jobs that want someone like you.
• Get alerts whenever new jobs open up.
• Apply with your Resume-Now resume or upload one of your own.
• Save a job so you can apply later on your desktop computer.
• Easily organize your job search progress.