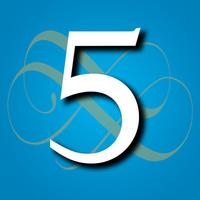 John C. Maxwell's The 5 Levels of Leadership
Free Get
John C. Maxwell's The 5 Levels of Leadership Description
What level leader are you?

The 5 Levels of Leadership is New York Times bestselling author John C. Maxwell's most requested speaking topic, taught to Fortune 100 companies and leaders around the world. Now with this app you can discover your most likely level of leadership, share your results with friends on Facebook or Twitter, and see and share quotes from any or all five levels. You can also sample Maxwell's new book, The 5 Levels of Leadership, in ebook or audiobook.

Every level of leadership in this app is built upon the foundation of the level before it, and a Level 5 leader has mastered all five levels. The app's quiz will help you determine what level of leadership you have most likely achieved based on your responses. Are you Level 1, with a position to lead? Have you achieved Level 2, where people follow you because they want to? Perhaps you are influencing others with your ability to produce results, or you are developing those who follow you into leaders in their own right. With this app you can see thoughts and tips on the levels you've achieved, those you are working towards, or all five levels of leadership.

A recognized authority on leadership, John C. Maxwell is a New York Times, Wall Street Journal, and BusinessWeek bestselling author who has sold more than 20 million books. He is the founder of EQUIP and the John Maxwell Company, organizations that have trained more than 5 million leaders worldwide. Each year he speaks to the leaders of diverse organizations, such as Fortune 500 companies, foreign governments, the National Football League, the United States Military Academy at West Point, and the United Nations. His blog can be read at JohnMaxwellOnLeadership.com. He can be followed at Twitter.com/JohnCMaxwell.
More Information
Language:

Basque

Chinese

Dutch

English

French

German

Japanese

Korean

Vietnamese

More