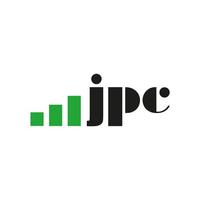 jpc – Music and Movies
Not Available
Removed
from the App Store
Screenshots for iPhone
More Screenshots for iPad
jpc – Music and Movies Description
Order your favorite music and movies more easily, even from the road: with the jpc app.

+++ Find your favorite music +++
Browse our huge range of CDs, records, DVDs and Blu-ray Discs and find your favorites quickly.

The user-friendly operation of the jpc app and a simple search function make it even easier and more convenient to shop – whether on the road with your mobile phone or at home on the tablet PC.

Regularly changing product proposals, detailed product descriptions and audio samples help you discover new exciting artists.

+++ My jpc +++
Use the jpc app to manage your jpc account wherever you want. If necessary, change your contact information, keep an eye on your orders at any time and update your notes.

You decide what you want to see. Simply select your favorite genres from rock and pop, jazz, classical music or film.

Furthermore you have the possibility to edit your personal artist, series and price alarms, as well as widgets with your favorite lists, activate push notifications and much more.

+++ eCourier +++
To keep you up-to-date, your eCourier is always ready to hand. You will never miss new novelties, personal recommendations and offers again.

+++ And even more +++
Of course, the jpc app also collects all the important information you need for your order. Terms of delivery, privacy policy and a comprehensive FAQ section are available to you. You can also contact us at any time, or give us feedback on the app.

+++ The most important features at a glance +++
- More than a million CDs and records from rock and pop, jazz and classical music
- More than 70,000 DVDs and Blu-ray Discs
- Quick and easy search
- Detailed product descriptions and audio samples
- Create personal artist, series and price alerts
- On-the-go account management
- All orders always in view
- eCourier is always ready to hand

+++ More about jpc +++
jpc.de is the online retailer for real music and film fans. With more than one million CDs and records, as well as around 70,000 DVDs and Blu-ray discs, we offer our customers far more than the standard range.

+++ Feedback +++
To improve the jpc-app constantly, we always look forward to your feedback.
If you have any suggestions for improvement or if something does not work as desired, please send us an e-mail to app-feedback@jpc.de or use the feedback function in the app.
jpc – Music and Movies 1.03 Update
Bugfixes: After a system migration some problems within the app occured and data could not be loaded. We fixed these problems.
If you continue to notice these or similar issues in the app, please log out (»My jpc« -> click on your name -> at the bottom: »Logout«) and log back in.
We want to make the app better and better and need your help. Did you find an error or do you have ideas how to make the app better for our users? A missing feature? Don't hesitate to tell us about it. We listen to our user's wishes and are constantly working to improve the app. Please contact us via e-mail to app-feedback@jpc.de or just use the app's feedback function.
More