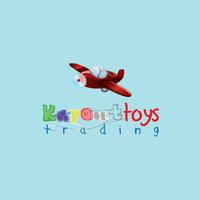 Karout Toys
Free Get
Karout Toys Description
About Karout Toys

• Karout Toys Trading SARL is a professional trading company majors in toys and gifts was established in 1999.
Our company is located in Beirut, Salim Salam and provided a wide variety of toys suitable for all ages and genders.
• We are enjoying the long experience and high reputation since being engaged in domestic business for many years.
our collection of products within reach to huge quantity, also we always keep our advantage of price and new products.
• We have all categories of Toys such as Battery toys, Remote Control Toys, Sports Toys, Challenge Toys, Music Set, Ride Ons, Friction Toys, Play Set, Doll, Infant Toys, Education Toys, Creative Items, Plush Toys, and Others.
And you can find Summer Toys, Halloween Items, Valentine Items, Christmas Items, School Items and Party Items.


App Utilities

• Explore Karout's products, add them to your cart, make an order and receive it to your doorstep.
• Check your orders history.