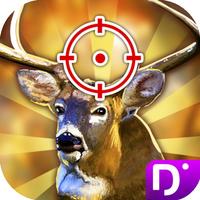 Kill Deer Autumn
Free Get
Kill Deer Autumn Description
Kill Deer Autumn
Appendix kill deer autumn fascinating search and hunt for deer, will allow you to feel like a real hunter !
Beautiful autumn scenery. In the application you will see - animals , wildlife , forest, autumn forest , leaves, deer hunting , hunter, deer, animal.
Find your prey passing as much as possible levels! You will be given a list of available levels from which you can choose which one to fail, in which you will find and kill the deer will be marked.
Hobby for this guy is hunting . The application requires a good attention, not so easy to track down a deer in the autumn forest in the midst of hunting. Hunt deer in the most beautiful autumn woods and meadows . What would kill a deer just need to find it and follow shot after pressing a finger!
You can play not only harsh peasants , but also teenagers ! Simple operation, which draws you to go to the end.
The game does not require an Internet connection - so you can use it in any place ! Even in the forest far from the city .
Start hunting now, play free application can be today! Thanks for playing with us ! Leave us your feedback and we are happy to answer all and try to make our game better and more attractive to you after the update .
Start hunt and you can not stop!