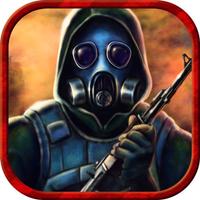 Kill Zone: Stalker Survival
Not Available
Removed
from the App Store
Screenshots for iPhone
More Screenshots for iPad
Kill Zone: Stalker Survival Description
Survive in the fight against living dead monsters!

The apocalypse has destroyed the world that you knew forever. Cruel pandemic virus has killed almost all people and now those who yet alive are struggling for survival. You are one of those survivors and your main enemy is zombies. You have to use all your fighting skills to stay alive in this tragedy as much as it is only possible. Deal with your fears and beat the brain out of these nasty walking dead creatures with a huge arsenal of guns and melee weapons. Be not hunted but the hunter, run through the crowds of dead bodies like a bowling ball goes through the skittles. But remember, don't get bitten. If they bite you, you will get infected and eventually turn in one of those monsters.

In Kill Zone: Stalker Survival there is a whole town full of living dead monsters. Another dead island on the country map. All you have to do is to save your life as long as one can do it. And for that reason you will have to loot the dead people bodies to find something useful that could come in handy. Remember that you are a real person and you have to eat. Try to find food, some medicine and of course the most important thing is ammunition and equipment. Slay zombies around the zombieland and make sure you will survive another day. You are free to move any direction so explore the city and find all the goods.

If you are a great fan of good zombie action and survival games, then Kill Zone: Stalker Survival is exactly what you are going to like and love. Hordes of blood-thirsty zombies, great choice of guns and big dead zone where you are the only stalker around. Kill Zone: Stalker Survival is a real fun in amazing 3D graphics and incredible whirlwinding action horror gameplay. Be sure to check this game and have a lot of fun. Good luck in your survival!