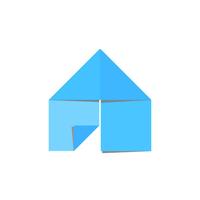 KONEQ
Free Get
KONEQ Description
KoNeq is a mobile productivity apps from KnQ Associates that connect to customers and for managing customers' documents for ongoing projects. It bridges between KnQ with customers and suppliers and keep each other updated as project progresses. KnQ solution provide collaboration and control over content while providing real time information update between relevant parties, creating ecosystem that better support customers especially during ongoing projects.

Key Product Features:
1. Access Our Latest Portfolios
Check out our latest design portfolios and development work. Access anytime and contact us for further discussion on your specific need by ordering your interested design.

2. Follow Our News Feed
Get notified on our latest news feed which include, but not limited to promotions, events and news regarding the industry. Its content enable customer easy and quick access, especially on mobile devices.

3. Manage & keep track of customer accounts
With built-in documents access and collaboration feature, enabling customers to have real time access from KnQ and their suppliers. This is especially useful and important during ongoing development/renovation projects where there are many documents and changes involved.

Customer can register and self-manage their own profile information. Company Access require login, please contact KnQ at Enquiry@knqassociates.com.

KoNeQ also provide device location tracking (using GPS) feature for internal user for location analytics and nearby search results

Note:
(1) Continued use of GPS running in the background can dramatically decrease battery life.

(2) This apps is accessible by public or anyone but certain feature are only accessible for existing KnQ Associates customers and suppliers. All contents are copyright by KnQ Associates. Please please contact KnQ at Enquiry@knqassociates.com for any enquiries.
KONEQ 1.2.48 Update
This update is signed with Apple's latest signing certificate. No new features are included.
More