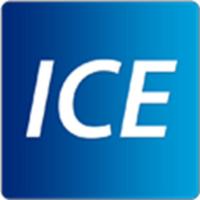 KPMG ICE
Free Get
KPMG ICE Description
Emergency situations can arise unannounced and with impunity. The Law Enforcement and Emergency Response Agencies are able to react and contain the losses only upon their arrival on the scene. However, when emergency strikes, if we are aware of emergency response procedures as first responders then we can not only minimize the impact but also build resilience around our communities.
Our endeavor through this App is to create public awareness about the preparations for the first response in case of identified emergency situations.

Key Features of 'ICE - Arabic' include:
+ First of its kind multilingual app available in English and Arabic.
+ Send SOS distress message with just one touch
+ Tips on Personal Safety and Cyber Safety
+ Easy access to guidelines for disaster preparedness, first aid and police / ambulance phone numbers
+ Find the nearest hospitals automatically based on your GPS location. Also, search for hospitals across major cities in the country
+ Store critical information useful during emergency such as:
− Contact details of Family members, Doctors and SOS contacts
- Current and past medication, Blood group, Allergies etc.