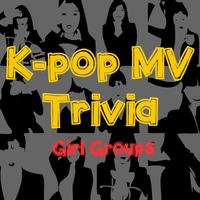 K-pop MV Trivia - Girl Groups
Free Get
K-pop MV Trivia - Girl Groups Description
All contents stored locally. You DO NOT need Wifi to play this game.

iOS 8.0+ to display video in full screen.

Think you are good at guessing Korean Music Videos? Test your knowledge of K-pop MV trivia.
Think it's still too easy? Try to turn off the volume and see if you can guess the answer without hearing the music.

Check out the leaderboard to see how you compare with the rest of the world!

Currently includes idols from: 2NE1, 4Minute, 9Muses, After School, AOA, Apink, Brown Eyed Girls, Bestie, Crayon Pop, Dal Shabet, EXID, Fiestar, f(x), Girl's Day, Glam, G-Friend, Hello Venus, Kara, Ladies' Code, Lovelyz, LPG, Miss A, Orange Caramel, Rainbow, Rania, Red Velvet, Secret, Sistar, SNSD, Spica, Stellar, TaeTiSeo, T-ara, T-ara N4, The SeeYa, and the Wonder Girls.

Also include a few solo artists: Ailee, Park Ji Yoon, Park Bo Ram, G.NA, Minah, NS-Yoon G, Song Jieun, IU

We constantly update the content so feedbacks are welcome.