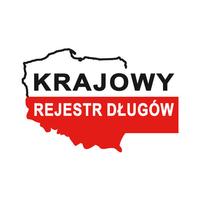 KRD Mobile
Free Get
Screenshots for iPhone
More Screenshots for iPad
KRD Mobile Description
Aplikacja mobilna KRD BIG SA to darmowe narzędzie dla klientów Krajowego Rejestru Długów BIG SA, umożliwiające weryfikację wypłacalności firm oraz włączenie monitoringu wybranych NIP-ów w KRD BIG SA, jak również sprawdzenie, kto pytał o Twoją firmę w KRD BIG SA.
Dodatkowo, aplikacja umożliwia podgląd Certyfikatu Rzetelności, świadczącego o wiarygodności płatniczej Twojej firmy wraz z możliwością przesłania go do wybranych kontaktów.

Dzięki aplikacji mobilnej KRD BIG SA
- Sprawdzisz swojego przyszłego partnera biznesowego (sprawdzanie firm),
- Zweryfikujesz wypłacalność dotychczasowego kontrahenta (kontrola płynności finansowej),
- Aktywujesz monitoring wiarygodności płatniczej dowolnej firmy (monitoring zachowań płatniczych),
- Zobaczysz, kto sprawdzał informacje o Twojej firmie (kto o mnie pytał w KRD),
- Będziesz mógł wysłać Certyfikat Rzetelności do swoich partnerów biznesowych, potencjalnych klientów itp. (Certyfikat Rzetelności)
- Masz możliwość przesłania zgłoszenia do opiekuna COK z prośbą o kontakt poprzez przycisk "MAM DŁUŻNIKA".

Aplikacja pozwala w 3 krokach sprawdzić dowolną firmę w Krajowym Rejestrze Długów BIG SA i stale monitorować jej zadłużenie w rejestrze przy użyciu urządzeń mobilnych z systemem iOS.

Korzyści dla użytkowników:
- nowoczesny i łatwy interfejs użytkownika,
- dostęp 24h z dowolnego miejsca z dostępem do Internetu,
- pewność podejmowania korzystnych transakcji,
- możliwość stałego monitorowania klientów i kontrahentów,
- możliwość wysłania Certyfikatu Rzetelności do partnerów biznesowych,
- możliwość kontaktu z opiekune, COK.

Aplikację rekomenduje Krajowy Rejestr Długów BIG SA.


ENGLISH DESCRIPTION
===================

KRD BIG SA Mobile application:
- Verify your future business partner,
- Check solvency,
- Monitor payment reliability,
- Check who asked about you in KRD Economic Information Bureau),
- You have also the ability to send request to COK quardian using "I HAVE DEBTOR" button.

This application provides also a preview of Reliability Certificate confirming your company reliability payment that you may send to chosen contacts.

KRD BIG SA Mobile was created for business entities that want to protect their company against unreliable contractors.
The application enables you to verify and add monitoring on chosen Tax IDs in 3 steps by using mobile iOS devices.

Benefits for users:
- modern and easy user's interface,
- 24 hours online access from any place in the world,
- assurance of concluding beneficial transactions,
- permanent control of clients and contractors thanks to monitoring,
- ability to contact with COK guardian.
More Information
Language:

English

Polish

More