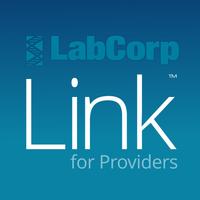 LabCorp|Link for Providers
Free Get
LabCorp|Link for Providers Description
LabCorp|Link for Providers lets healthcare providers review lab test results for their patients as they become available directly from LabCorp.

**Not for use by patients or with LabCorp|Patient.**

Providers can use their iPhone or iPad to view patient lab results, patient demographics, and contact information related to those results. LabCorp|Link for Providers also offers the capability to look up additional information in LabCorp's Directory of Services or view contact information for LabCorp scientific/medical experts by discipline directly from within the application.

Your medical practice must be set up with an account on LabCorp|Link before results can be delivered to LabCorp|Link for Providers. Contact your LabCorp account representative for new account setup.

This results-on-the-go application offers
• Quick, at-a-glance Inbox summary list of your patients' laboratory results
• Access to either preliminary or final results based on physician's preference
• Easy-to-read patient laboratory results
• Ability to access multiple client accounts
• Audible alerts notification of incoming results
• Configuration of notifications for either critical, abnormal, or all results
• Ability to specify time window in which alerts should not be sent (do not disturb)
• Patient demographic data at your fingertips along with the ability to call patients
• Convenient access to LabCorp experts and their contact information and e-mail addresses
• Direct access to LabCorp's extensive Directory of Services (Test Menu)
• HIPAA compliance


Requirements
iOS 8 or later. Compatible with iPhone and iPad.


Access
If you are an existing LabCorp|Link customer, use your existing LabCorp|Link userid and password to use the application immediately.

If you are an existing LabCorp customer but not using LabCorp|Link, or if you are not a LabCorp customer, call 877-442-3226 and a representative will assist you with the registration and set-up process. You will be provided with a user name and password to access LabCorp|Link for Providers. Use your new LabCorp|Link for Providers password to access the application.


Demo
To view a demo of the LabCorp|Link for Providers application, download the application and enter "demo" for the Username and any text for the Password.
LabCorp|Link for Providers 2.1.1 Update
Bug fixes for iOS 9.3.5
More