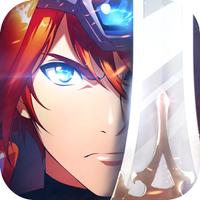 Langrisser
Free Get
Langrisser Description
The Japanese SRPG masterpiece Langrisser has finally arrived on mobile! Experience exhilarating turn-based battles, class-based tactical combat, unique upgrade paths for each hero, real-time PvP, world-class artwork, an all-star voiceover cast, and an unforgettable musical score, as you explore a vast fantasy world! Heed the Langrisser's call and save the continent of El Sallia from the forces of darkness!

Superhuman Resurrection!
The seventh major content update, Legendary Rebirth, is on its way! With the protagonists of Langrisser V, Sigma and Lambda, making their debut, an unforgettable superhuman resurrection is about to take El Sallia by storm!

Attention all PvP fans! The Apex Arena will be open for its initial trial run, taking Langrisser's strategic PvP combat to all-new levels of tactical brilliance! In addition, new limited-time Secret Realm challenges and limited-edition skins will be waiting for you in the game!

Embark on a Magical Quest for the Legendary Sword!

Classic Turn-based Strategic Battles!

Upgrade Classes and Choose Your Destiny!

Stunning Anime Art Style!

Revolutionary Real-time Tactical Combat!

Guild Battles Are Here! A New Challenge Awaits!

Voiced by an All-Star Cast of Japanese Voiceover Legends!

Original Score by Composer Noriyuki Iwadare!

Revisit Over 300 Classic Levels!

Collect Your Favorite Heroes from the Langrisser Series!


Description of subscription and announcement of Apple official subscription feature about "Langrisser"

1. Subscription price and period
You can subscribe "the forgiveness clock" in the game, price is $0.99 and period is 30 days.

2 Subscription contents
Users can get a privileged experience during the subscription period, the contents contain: ① Go back to any previous step in combat (It can be used only three times per combat, cannot be used for group or PVP combat); ② The energy consume of defeating in battle is reduced by 50%.

3 Auto-renewing subscription
Apple App Store official subscription is auto-renewing subscription, confirmed payment by iTunes Account directly. Users need to manually turn off auto-renewing subscription in iTunes/Apple ID setting management. Auto-renewing subscription will be withheld within 24 hours of the end of each subscription cycle, confirmed payment by iTunes Account directly. If you need to unsubscribe, you need to turn off auto-renewing subscription at least 24 hours before the end of each subscription cycle. If auto-renewing subscription not be canceled before this time, the subscription cycle will be extended automatically.

4 Terms of Service
Terms of Service:http://langrisser.zlongame.com/agreement.html

5 Privacy Policy
Privacy Policy:http://langrisser.zlongame.com/privacy.html

6 Unsubscribe
If you want to unsubscribe, go to "Settings"--> select "iTunes Store and App Store"--> click "Apple ID", then select "View Apple ID", choose "Account setting", point "subscribe"--> " manage", find "Langrisser", then unsubscribe it.

•    When confirming your purchase, the corresponding fees will be charged to your iTunes account.
•    Renewal fees will be charged to your account within 24 hours before the end of your current subscription period, at which time you will be asked to confirm your renewal fees.
Langrisser 1.12.2 Update
1.All-new heroes are ready for action! Introducing SSR Sigma and SSR Lambda!
2.The flames of war are set to be reignited like never before! A new era of PvP is dawning, Commanders -- the Apex Arena awaits your challenge!
3.The Secret Realm dungeon, Ever-Dark Contract, will return for a limited time only! Complete challenges for amazing rewards!
4.The Secret Realm Sweep function is here! Prepare for an all-new Secret Realm experience!
More