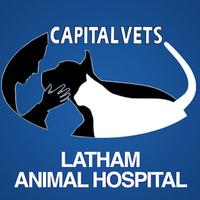 Latham Animal Hospital
Free Get
Latham Animal Hospital Description
This app is designed to provide extended care for the for the patients and clients of Latham Animal Hospital in Latham, NY.

With this app you can:
One touch call and email
Request appointments
Request food
Request medication
View your pet's upcoming services and vaccinations
Receive notifications about.....hospital promotions, lost pets in our vicinity and recalled pet foods.
Receive monthly reminders so you don't forget to give your heartworm and flea/tick prevention.
Check out our Facebook
Look up pet diseases from a reliable information source
Find us on the map
Visit our website
Learn about our services
* And much more!


Welcome to Capital Vets where our staff is our strength!
What makes us different-we have a great staff! They are caring and committed professionals who live and breathe pets–they will always do their best for your pet!

So what does that mean for you? We are committed to building enduring bonds with you and your pets. We want to be your life-long partner for your pet's health, and we want to help you be the best pet owner that you can be. We will act in your pet's best interest, and make our best recommendations for care to you. We will make sure you have the information that you need to make an informed decision, and we will listen to your concerns and questions. Our staff works hard to stay up to date with the latest advances in medicine, and they are committed to constantly advancing their knowledge. We promise that we will put your pet's needs first-every pet, every time.
Latham Animal Hospital 300000.0.91 Update