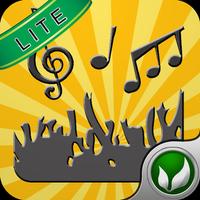 LDS Voices - Lite
Not Available
Removed
from the App Store
LDS Voices - Lite Description
We're releasing our first LITE version to you. It is ad supported with a single trivia topic. You can download the full version to remove the ads and get a number of additional audio packs. Including the voices of the Prophets and Apostles, scripture masteries and more! Buy the full version.

Featured app in the Daily Universe!

The first, and most anticipated LDS game released by Lift. LDS Voices is the most unique game to come out this year.
See if you can figure out an LDS hymn with just a few seconds of audio.
Can you can name a Mormon prophet with just a few moments of his voice from general conference?
Can you can remember the scripture reference with just a short clip of the text?
The newest release of LDS Voices takes advantage of the media capabilities of the iPhone to deliver an uplifting gaming experience like you haven't ever seen. We want to help the player recognize those things that are most important and focuses on spiritually uplifting topics.
The app offers the most exciting opportunity to put your scriptural knowledge to the test. How many in a row can you get correctly?