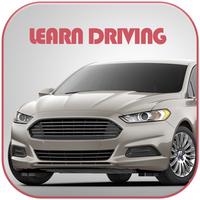 Learn Driving :Speedo Meter
Free Get
Screenshots for iPhone
More Screenshots for iPad
Learn Driving :Speedo Meter Description
This app having two main part.
1) SPEEDOMETER - Displays your current speed, average and top speed, traveled distance in KM and Miles, trip time and map and compass for a better orientation. Also, you can create custom speed limits which have several tones for alerts, setup custom accelerations speed. There are no complicated setup menus for that, which is very convenient!

2)Driving Tips

Are you worried how to learn driving? Are you looking for an app that will help you to earn about car controls, how to start drive, how learn car driving basic traffic rules and driving tips and tricks? Get ready to find out about road signs due to the fact a lot of us don't realize the meanings of Road signs & this may be a reason of huge accidents. Don't worry about how to learn driving without going to driving academy. We are developed this application to learn driving rules, how to drive a car and contains information about basic traffic rules and an additional it contains driving tips and tricks and you will know about real car drive. We will learn all about driving with the help of this app in few hours at home using your mobile, this driving guide contains complete information with pictures. Use this app before starting a drive because it contains all information about how to drive.
Using our driving app you will learn about:
1) CAR CONTROLS:
• Seat
• Steering
• Gear box
• Foot pedals and clutch
• Mirrors
• Blinkers
2) START TO DRIVE
• Put on your seat belt
• Turn on the engine
• Place your car into gear
• Let's drive
• Steer your car
• Understand your breaks
• Use your lights
• Use your wipers
• Use your blinkers change your road lanes
• Park your car
3) BASIC TRAFFIC RULES
• Lights arrows lines
• Traffic signs
• Never do this
4) DRIVING TIPS AND TRICKS
• How to save petrol
• Driving at night
• Driving in fog
• Driving in snow
• Flashing headlights
• Tire blow out what to do?
Learn Driving :Speedo Meter 1.0 Update