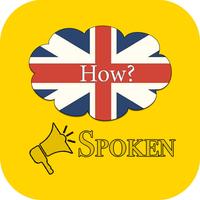 Learn English - OOE
Free Get
Learn English - OOE Description
●●● Learn English - OOE
- This is free app to learn English and improve your English Listening, English Speaking, English Writing, English Grammar, English Vocabulary...
- Improve your English listening with this app. Practise listening to dialogues and understanding natural English conversations. All lessons include a script, vocabulary notes and exercises to help you learn and use new language.
- Improve your conversational English with this series of free English lessons. Learn how to speak English fluently, naturally and confidently!
- Are you planning to take an IELTS exam? You can learn more about IELTS and how to approach the different parts of the exam in this series of free English video lessons.

● Many English free Lessons will help you
- Learn to speak English with confidence in this app. Do you feel shy or nervous speaking English? Learn to sound and feel more confident in your English!
- Speak English Fluently is one of the most important speaking skills if you want to use English. Learn useful tips and techniques to improve your fluency.
- Learn English through simple English Conversations from English Learning Program: Spoken English, IELTS Prepatation ...
- Each lesson comes with audio, transcript and vocabulary list, which help you to improve your English Grammar and expand your English Vocabulary.
Learn English - OOE 1.02 Update