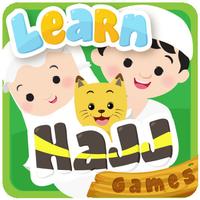 Learn Hajj Games
Free Get
Learn Hajj Games Description
Run! Run! Jump!! Many obstacle in journey from Safa and Marwah. But you must finish it to win this game. Learn Hajj Games is game for helping children of order and activity of hajj. especially tawaf and sai. Learn Hajj Games is part of Learn Hajj Apps, in order to helping children to know about Hajj (Pilgrimage).

FEATURES:

** Attractive and fun illustration to look at.
** Interesting and interactive animations to be played.
** Included 2 attractive game for fun play.
** There are hard and difficult level of game.

FEEDBACK AND SUGGESTIONS:

For good users, we are very receive criticism and suggestions, to become
this application be better. Or in your free time, you can rate and
review this application or can also contact us at map@mizan.com.

* Taken from Ensiklopedia Bocah Muslim and Nabiku Idolaku.