Apps
»
Education
»
Learn to read with Choco - Colors with Phonemes, letters, syllables and words in Spanish for iPhone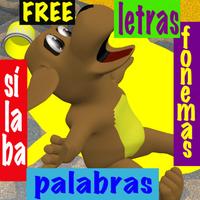 Learn to read with Choco - Colors with Phonemes, letters, syllables and words in Spanish for iPhone
Not Available
Removed
from the App Store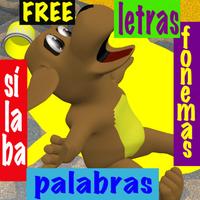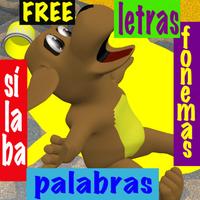 Learn to read with Choco - Colors with Phonemes, letters, syllables and words in Spanish for iPhone
Free
Learn to read with Choco - Colors with Phonemes, letters, syllables and words in Spanish for iPhone Description
Choco is a very fun little dog, all kids will love it. With this app you can support your child in learning to read, even helping kids that have not yet learned to talk. With audio recorded by specialists at a professional level, it teaches phonemes, letters, syllables and words. In this customizable version you can choose several combinations to teach in the way that you prefer and you can also modify and add new lessons with your own audio and personal videos. With the international keyboard of your device you can add your own lessons in other languages, including Chinese and Japanese. You can even add phrases you create.
With a brilliant design, simple, but powerful, this app is appropriate for the youngest of learners. There is no room for confusion. There is no way for your child to get stuck in this app. The configurations and modifications are protected by a password so that your child cannot accidentally change them. Every detail has been planned and tested. With this design you can easily see that the child begins to learn without stress. Older kids can record their own voices in their lessons and this results in a fun and educational experience for them.
The preset lessons come with letters, syllables and words in Spanish. In this customizable version you can change the configuration to teach any way you want, using various combinations. For example you can select that the preset letters will be presented with their letter name or with their phoneme. You can also choose if the audio voice will be male or female, and you can change between various fonts and colors. You can make changes and try them out with a special Preview function. Modifications are easy since you can always restore the preset lessons.
Lessons in the full version: blanco, rojo, azul, verde, fucsia, morado, violeta, negro, gris, naranja, celeste, amarillo, rosado, turquesa, marrón, granate.
Learn to read with Choco - Colors with Phonemes, letters, syllables and words in Spanish for iPhone 1.0 Update