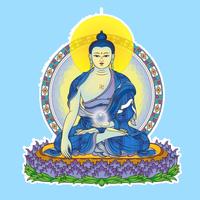 Learning Buddha
Free Get
Learning Buddha Description
This app is building for Vietnamese people on over the world.

Buddhism is a religion to about 300 million people around the world. The word comes from 'budhi', 'to awaken'. It has its origins about 2,500 years ago when Siddhartha Gotama, known as the Buddha, was himself awakened (enlightened) at the age of 35.

Buddhism is becoming popular in western countries for a number of reasons, The first good reason is Buddhism has answers to many of the problems in modern materialistic societies. It also includes (for those who are interested) a deep understanding of the human mind (and natural therapies) which prominent psychologists around the world are now discovering to be both very advanced and effective.

Buddhist teachings can be understood and tested by anyone. Buddhism teaches that the solutions to our problems are within ourselves not outside. The Buddha asked all his followers not to take his word as true, but rather to test the teachings for themselves. ln this way, each person decides for themselves and takes responsibility for their own actions and understanding. This makes Buddhism less of a fixed package of beliefs which is to be accepted in its entirety, and more of a teaching which each person learns and uses in their own way.
Learning Buddha 1.7.9 Update