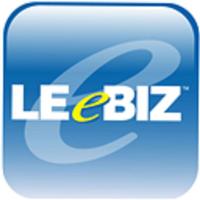 Leebiz Mobile
Free Get
Leebiz Mobile Description
Yes, there's an industrial strength LEESON solution for your application.
• 23 distribution centers to keep the product where you need it. The LEESON app will assist you in finding the right product, right when you need it.

Search by Item
• If you know the LEESON or Lincoln catalog or model number, use it to Search our database.
• Search results will return full product attribute detail
• View the outline drawing or connection diagram from the product attribute screen

Attribute Search
Don't know which motor you need? Not a problem.
• Search our integrated database of over 6,000 stock items to find what you are looking for.
• Search by all or a few technical fields to narrow your
• Results provide full product attribute detail, an outline drawing and a connection diagram. If not you can use our Custom Capabilities.

Contact Us
• LEESON has over 23 sales offices with local inventory.
• Our contact us page will allow you to geolocate your local sales office.
• With one phone call or email you can check local stock, receive pricing or additional technical assistance. Each office provides after hours customer care. You can reach us anytime, day or night. We're here to assist you.

Feedback
We value the voice of the customer feedback. If there is a problem, or something new that you would like to see please feel free to let us know.
Leebiz Mobile 10.0 Update
Added Privacy Policy Link
More