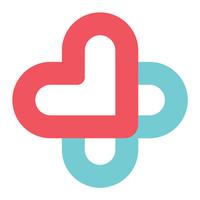 Lek Seniora
Free Get
Screenshots for iPhone
More Screenshots for iPad
Lek Seniora Description
Aplikacja Lek Seniora umożliwia znalezienie informacji o bezpłatnych produktach leczniczych, objętych programem 75+. Adresowana jest do wszystkich, zainteresowanych tym projektem, zarówno do pacjentów i ich opiekunów, jak i lekarzy oraz farmaceutów.

Baza aplikacji uwzględnia wszystkie bezpłatne leki, wymienione na ogłaszanej przez Ministerstwo Zdrowia liście "S". Wybranego produktu szukać można zarówno na podstawie jego nazwy, jak i nazwy międzynarodowej. Opis leku obejmuje kompletne dane na jego temat, takie jak m.in. skład, dawka, przeciwwskazania, działania niepożądane, środki ostrożności czy interakcje.

Aplikacja posiada opcję automatycznych, regularnych aktualizacji (nowa lista darmowych leków dla pacjentów powyżej 75 roku życia jest ogłaszana przez resort zdrowia co 2 miesiące). Korzystanie z aplikacji jest bezpłatne.

Informacja dla użytkownika:
Lek oznaczony jako Bezpłatny 75+ przysługuje uprawnionym pacjentom we wskazaniach określonych w decyzji o objęciu refundacją. Jeżeli lek jest refundowany we wszystkich zarejestrowanych wskazaniach, to jest w nich wszystkich bezpłatny dla pacjenta. Jeżeli natomiast lek jest refundowany w określonych wskazaniach, to jest bezpłatny dla seniorów tylko i wyłącznie w tych właśnie wskazaniach.
Lek Seniora 1.6 Update
Usprawnione wyszukiwanie leków
More