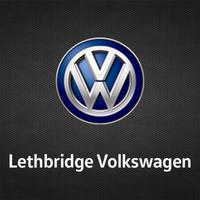 Lethbridge Volkswagen
Free Get
Lethbridge Volkswagen Description
Lethbridge Volkswagen

Features of our app are:
- One Tap calling to Road side assistance (iPhone only)
- One tap phone calling to every department at our dealership (iPhone only)
- Maps, Get directions to our dealership from any location
- View our new, pre-owned, inventory on all our cars right inside the app
- Photo Cabinet: You can now take photos of the most important documents and view them inside the app. Take a photo of your insurance card, License plate, Drivers license and even your parking spot!

At Lethbridge Volkswagen, we're people. Like you. We listen to music on our iPods, use digital cameras and enjoy our time with family and friends. We also ski, cycle, hike and can even be caught on a patio on a Friday night.

As consumers ourselves we recognize the importance of good listening, and providing good information and following through on promises so you can make an informed decision. At Lethbridge Volkswagen, we recognize that your expectations are increasing every day and we are up for the challenge of meeting your needs. Sure, we understand the perception most people have about automotive dealerships. How could we not? This being said, we use what we hear of these places to ensure we take the other road. The road less traveled.

We look forward to providing you with a best-in-class sales and service experience and are prepared to go the distance to welcome you to the Volkswagen family.

Please browse our website and see if there's anything that peaks your interest. Book a service online here. Or if you' re looking for some useful links to do your own research, please do so here. If we haven't had the pleasure of meeting you yet, we would sure like to. So please, give us a call. Stop in or email. We're ready to help immediately.
Lethbridge Volkswagen 1.2 Update
In this Update:
- Fixed bugs and made improvements to the app.
- Better optimization for iPhone X.
More