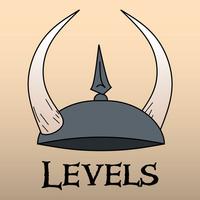 Levels Counter for Munchkin
Free Get
Levels Counter for Munchkin Description
Enjoy a simple level counter for keeping track of your current level, along with your equipment level and single-turn level, in the game of Munchkin!

Get to level 10!


Features:
• Level Tracking
• Dice Roller
• Multiple Players in Single App
Levels Counter for Munchkin 1.2 Update
What's new in version 1.2?
Multiple player support!
-Using the Players tab, configure the players whose scores you will be tracking.
-Touch and hold on a player to re-arrange
-In the Levels tab, selecting end turn functions as it always has, and the new 'Next Player' button will end your turn, clearing out any single-turn levels and switch to the next player in order.
Enjoy and get to level 10!
More