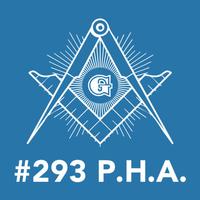 Lillie White Lodge #293 P.H.A.
Free Get
Lillie White Lodge #293 P.H.A. Description
The Lillie White Lodge app was created to help build a closer-knit community among members: you can join conversations, share photos, learn about events, and find contact info for all members.

Lillie White Lodge #293 is an F&AM, Prince Hall Affiliated Masonic Lodge. We are located at 2701 N. Chamberlain Ave, Chattanooga, TN, 37406. We meet on the first and third Friday's of the month at 7:00 pm. We are members of the Most Worshipful Prince Hall Grand Lodge of Tennessee (Chattanooga District).

We are a fraternity of brothers who share one common goal: to help each other become better men. We strengthen and improve our character by learning and practicing basic virtues of fraternal love, charity, and truth. Our principles extend far beyond our interactions with each other, and we strive to apply them to our daily lives. All who join Freemasonry must declare their belief in the existence of a Supreme Being, and practice their own personal faith, but the fraternity is neither a religion nor a place to worship. Rather, it is a place where men of all monotheistic creeds can meet and focus on the great truths of peaceful human interaction that are common to all religions.
Lillie White Lodge #293 P.H.A. 2.4.11 Update
• Added support for iOS 11
• You can now record, share, and play back videos
• You can now search for posts & replies
• Fixed a bug where sent messages would sometimes get stuck as "Pending" (and new messages wouldn't display either)
• Other bug fixes and performance improvements
More